About Us
All our professionals at Complete Dental Care Of Bethesda maintain the highest levels of accreditation and pursue ongoing education to stay abreast of the latest trends in dentistry.
Peter S. Kwon, D.D.S.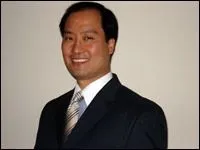 Dr. Peter Kwon received his dental degree from University of Maryland Dental School in Baltimore. After graduation, he continued his dental education by completing a residency program in Advanced Education in General Dentistry at University of Maryland.

Dr. Kwon is certified in Invisalign (clear braces) and is licensed in both MD and VA.

Dr. Kwon's focus in dentistry is to help his patients establish and maintain good oral health by taking a dedicated and caring approach to all treatments. Dr. Kwon strives to provide the best dental care available to his patients by continuing to broaden his dental knowledge through variety of Continuing Education courses. He particularly enjoys cosmetic dentistry (veneers, whitening, all porcelain crowns, tooth color fillings) but provides full range of dental treatments in this office including complete Implant treatments, root canals, dentures and extractions.

Dr. Kwon is a member of the Academy of General Dentistry and Korean American Dental Association. He is from Rockville and loves the Redskins, the Wizards and the Terrapins. He is fluent in Korean.
Crystal Carpenter Kwon, D.M.D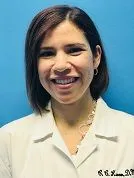 Dr. Crystal Carpenter-Kwon graduated from the University of Pittsburgh School of Dental Medicine in 2002. She was a member of the Alpha Omega Dental Fraternity, Pedodontic Club and the Hispanic Dental Association.
Dr. Carpenter-Kwon completed a year of Advanced General Dentistry residency at the University of Maryland, Baltimore. She owned her own private practice in Rockville, MD for three years before joining with her husband, Dr. Peter Kwon, in Bethesda MD.
She is always happy to discuss cosmetic treatment options with her patients.
Dr. Kwon and Dr. Carpenter-Kwon have three children together who can often be seen at the office.
Dr. Carpenter-Kwon was born and raised in Hagerstown, MD. She is a true Maryland girl at heart. In her free time she enjoys reading, going to the gym and running with the her running club. She has completed numerous marathons. Dr. Carpenter-Kwon currently works part-time which allows her to spend more time with her children and volunteer with various organizations.
Jie Ge, D.D.S.
Dr. Jie Ge graduated Magna Cum Laude from the University of Maryland School of Dentistry in Baltimore, MD. She was a member of the Omicron Kappa Upsilon Dental Honor Society, the Gorgas Odontological Honorary Society, and the Gamma Pi Delta Prosthodontics Honor Society.
Dr. Ge completed her General Practice Residency training at the Baltimore VA Medical Center, where she gained invaluable experience working with patients with complex medical and dental needs.
She is the proud recipient of the Academy of Operative Dentistry Award, the Quintessence for Clinical Achievement in Restorative Award, and the ADEA/GlaxoSmithKline Consumer Healthcare Preventive Dentistry Scholarship. Her goal is to advocate preventive oral health so that her patients can maintain a beautiful smile for the rest of their lives. She is also passionate about cosmetic dentistry and implant restoration and will continue to receive advanced training to stay up-to-date.
Dr. Ge is a member of the American Dental Association (ADA) and the American Academy of Cosmetic Dentistry (AACD).
Raised in Wilmington, DE and an alumnus of the University of Delaware, Dr. Ge is always excited to meet a fellow Delawarean! In her free time, she enjoys traveling, discussing movies/TV shows, and exploring new restaurants with her husband.
An Nguyen, Hygienist
An graduated with a BS in Biology from the University of Maryland, then later received her BS in dental hygiene from the University of Maryland School of Dentistry in Baltimore. An is a member of the American Dental Hygienist Association and the Maryland Dental Hygienists Association. She believes in individualized preventative care since each patient is unique. Her number one priority is giving comfort and gentle care to each patient that comes into our office.

An grew up in Montgomery County. She loves photography, art and traveling, especially to Scotland!
Jennifer Hernandez, Hygienist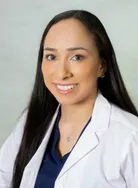 Jennifer

graduated with an associate degree in applied science from Allegany College of Maryland. She strives to help each patient achieve a life time of oral and overall health.

Jennifer

enjoys making her patients feel at ease during their dental visits. She believes in making a positive impact in people's lives one smile at a time.

Jennifer

is active member of the American Dental Association, and the Maryland State Dental Association. In her free time,

Jennifer

enjoys spending time with her family and two dogs. She is adventurous and enjoys most outdoor activities.